APPY FEST 2019 – May 4 & 5
APPY FEST is a free, family-friendly spring festival celebrating the healthy, happy Wicomico Appaloosas, bringing them to a place where prospective owners can meet them, fall in love, and adopt them.
APPY FEST includes a Trainers' Competition, Horse Adoptions, Equine Demonstrations, plus shopping, food, face-painting, and PONY RIDES. So come out to the show May 4-5 and see the horses, shop, and enjoy the lovely spring weather.
Adopt an Appy!
There are over 20 horses and foals available for adoption from Last Chance Animal Rescue of various ages, sexes, and level of training. Review the available horses at PetFinder and download and submit an adoption form.
---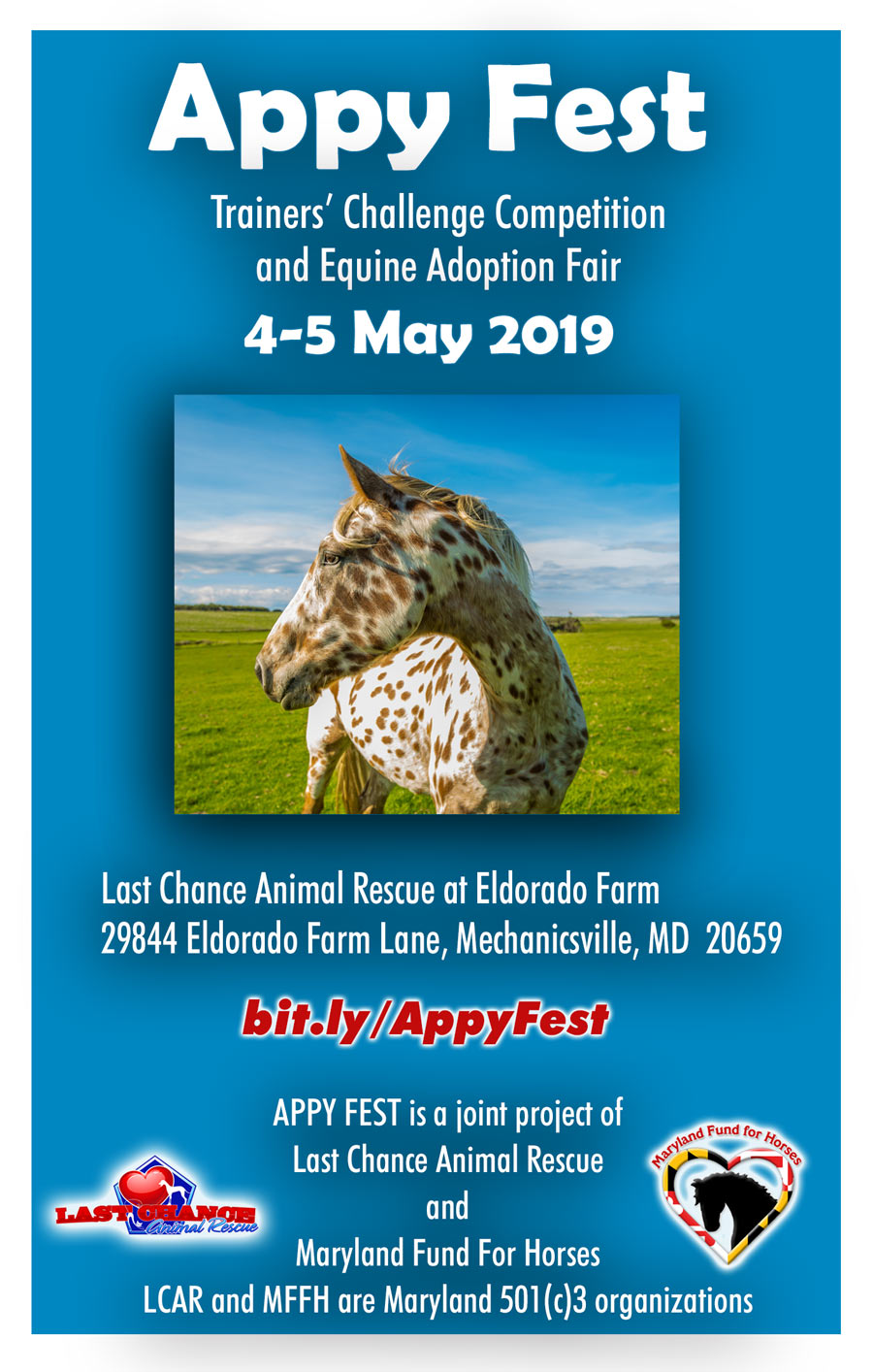 On March 31, 2018 over 100 starved, feral horses were seized from a farm in Wicomico County, Maryland. The horses were placed with rescues throughout the Mid-Atlantic area, and since then their recovery has been nothing short of miraculous. Last October, we were thrilled by the success of the first AppyFest, which united 15 Wicomico horses with adoptive homes. Most of the remaining horses have received professional training, preparing them for adoption. The next stage of their transformation is finding loving, permanent homes.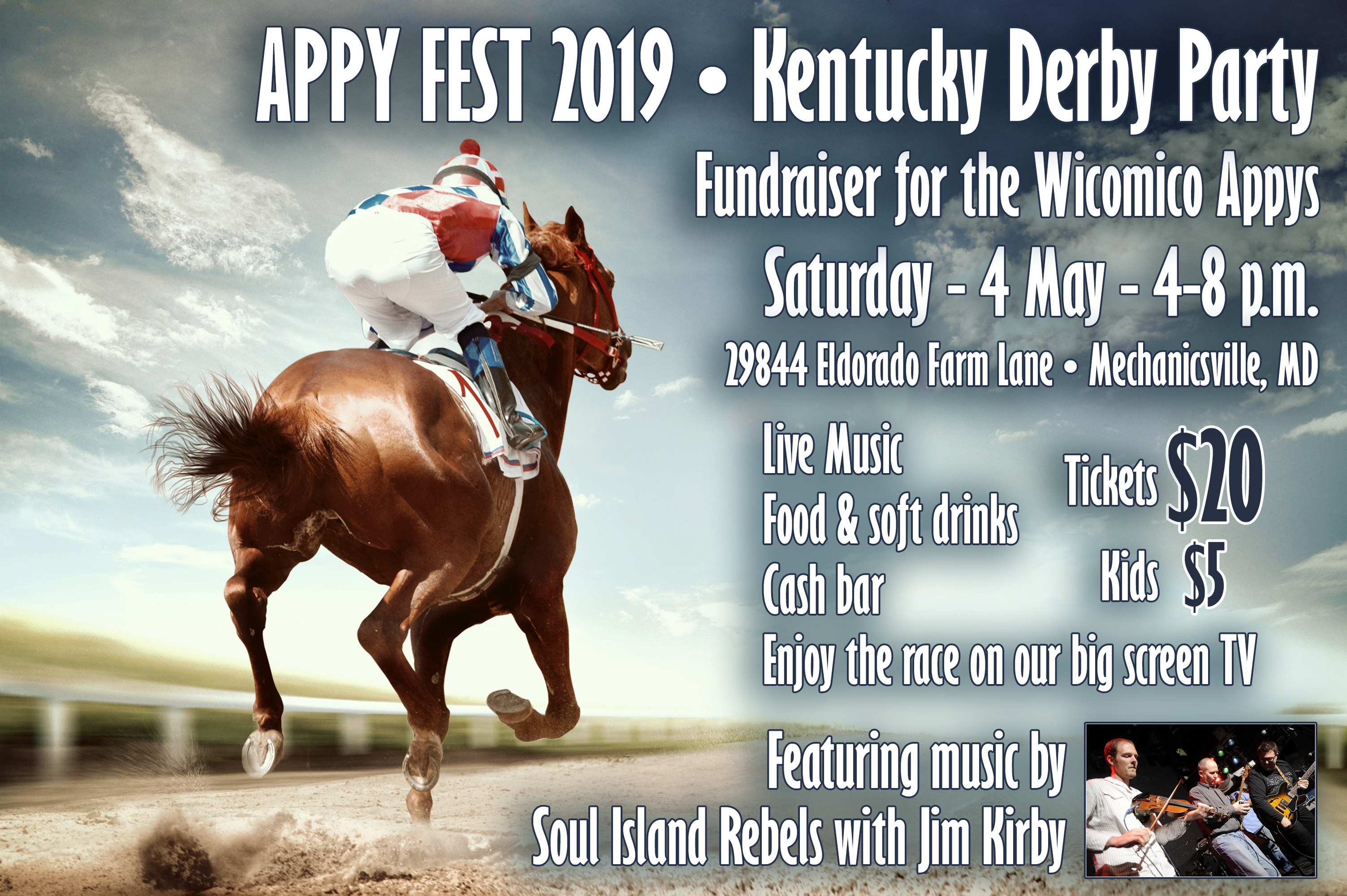 {"infinite":"true","pause_on_hover":"true","adaptive_height":"false","items":"5","auto_play":"true","speed":"600","rtl_mode":"false","dots":"true","nav":"true","slides_to_scroll":"1","slides_to_scroll_mobile":"1","auto_play_speed":"3000","draggable":"true","swipe":"true","lazy":"false","carousel_mode":"standard","center_mode":"false","center_mode_padding":"60px","vertical":"false","nav_type":"nav_arrow","items_desktop":"4","items_desktop_small":"3","items_tablet":"2","items_mobile":"1","nav_arrow_type_horizon":"angle_arrow_horizon"}
{"tooltip_effect":"grow","tooltip_position":"top","tooltip_width":"220"}